Which tram do I take?
Is there a scenic tram line that I could take? That's a question I get asked by tourists a lot. You are in Zagreb, the perfect town for wandering. If you hop on any tram, you will reach some curious sites, distant neighborhoods, and the real city.
I noticed that short-term travelers aren't very eager to take public transport. But it's impossible to imagine life in this city without the blue trams. Their color is what we call Zagreb blue. For a truly local experience, a tram ride is a must. Let's try to narrow down the choice.
The main city square is a perfect starting spot, as 7 out of 15 tram lines pass through. How about a route for a day in nature? If you take tram number 17, direction Prečko, you could get off at Jarun and explore the area around the Jarun Lake. On your way back, take line number 5 and get off in Maksimir. And now, for a long walk through the oldest public park in this part of Europe.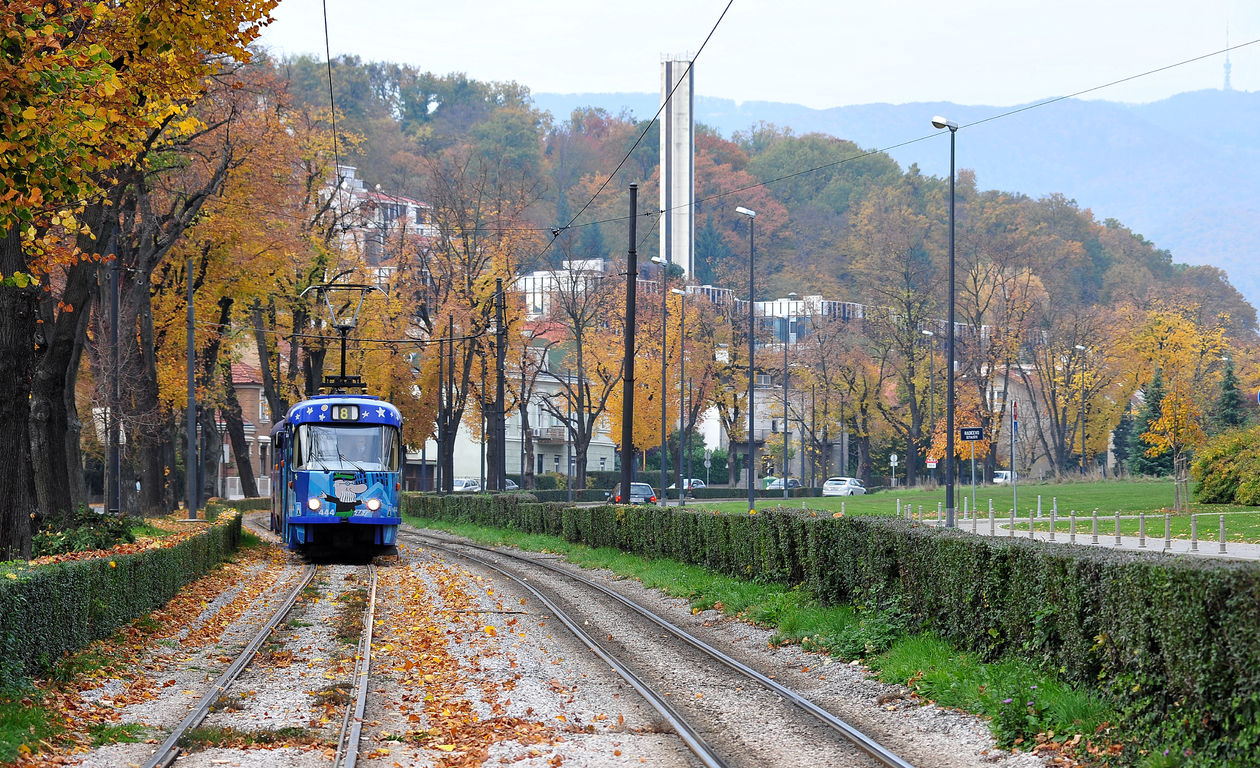 Under this tram route, there are hidden tunnels that channel the Medveščak stream towards the river Sava.
Photo by I. Vinković, Zagreb Tourist Board
If you'd like to make a complete circle, hop on tram number 6, in direction of Sopot, and go straight to the last stop. On your way, you will enjoy some picturesque landmarks, such as Zrinjevac Park, the main train station, Branimirova street-art wall, and river Sava as you cross the bridge towards the Novi Zagreb area. When you get off the tram at its last stop, you are only halfway to closing your circle around the town. Continue on tram number 14 in the same direction. It eventually reaches the main square. There are some construction works that interrupt the route of tram No 14 at the moment. Don't worry about that, there is a bus that replaces it, so it is still well connected.
On your way, you will see the Museum of Contemporary Art and the Zagreb Trade Fair, cross another bridge, and pass through Savska Street with several interesting architectural pieces, such as Zagrepčanka and Cibona skyscrapers, Mimara Museum or Croatian National Theater. Eventually, you will be back at the main square. It would take you around an hour to come back to the starting point. Bear that in mind when you're purchasing the tickets, as they have a different price range depending on the length of your ride.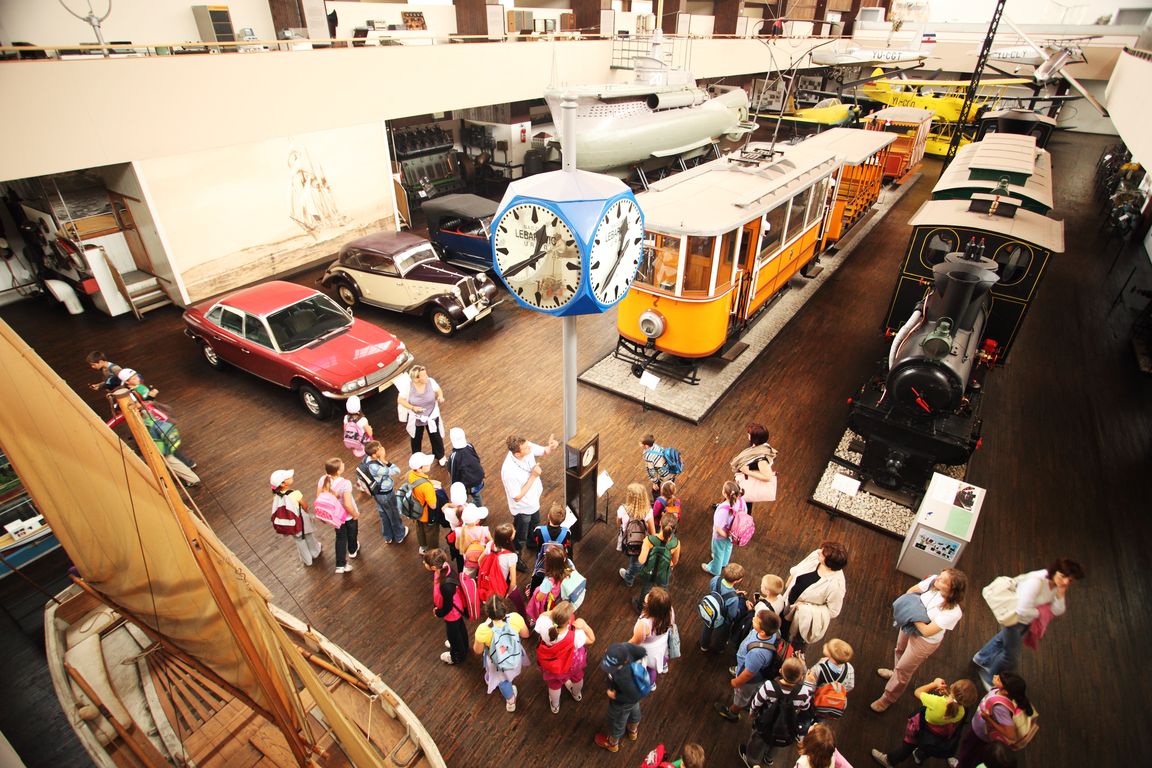 Notice the old tram among other historical vehicles exhibited in the Technical Museum. You can actually rent a historical tram experience.
Photo by M.Vrdoljak, Zagreb Tourist Board
Instead of getting off, once you reach the main square, you could even stay on tram number 14 and finish its route. A short tram line number 15 starts where the 14 ends. Line number 15 is generally considered the most scenic route, as it heads towards the foot of the mountain.
Best time of the day to ride a tram? On weekends, just about any time. However, on a workday, you want to skip the rush hours. Those are between 7 and 9 am, between 4 and 5:30 pm. Also, the trams are full of high school kids between 1 and 2:30 pm.
Did you know the city's oldest public transport vehicle is not a tram? It's a short railway system - Zagreb funicular, over 130 years old.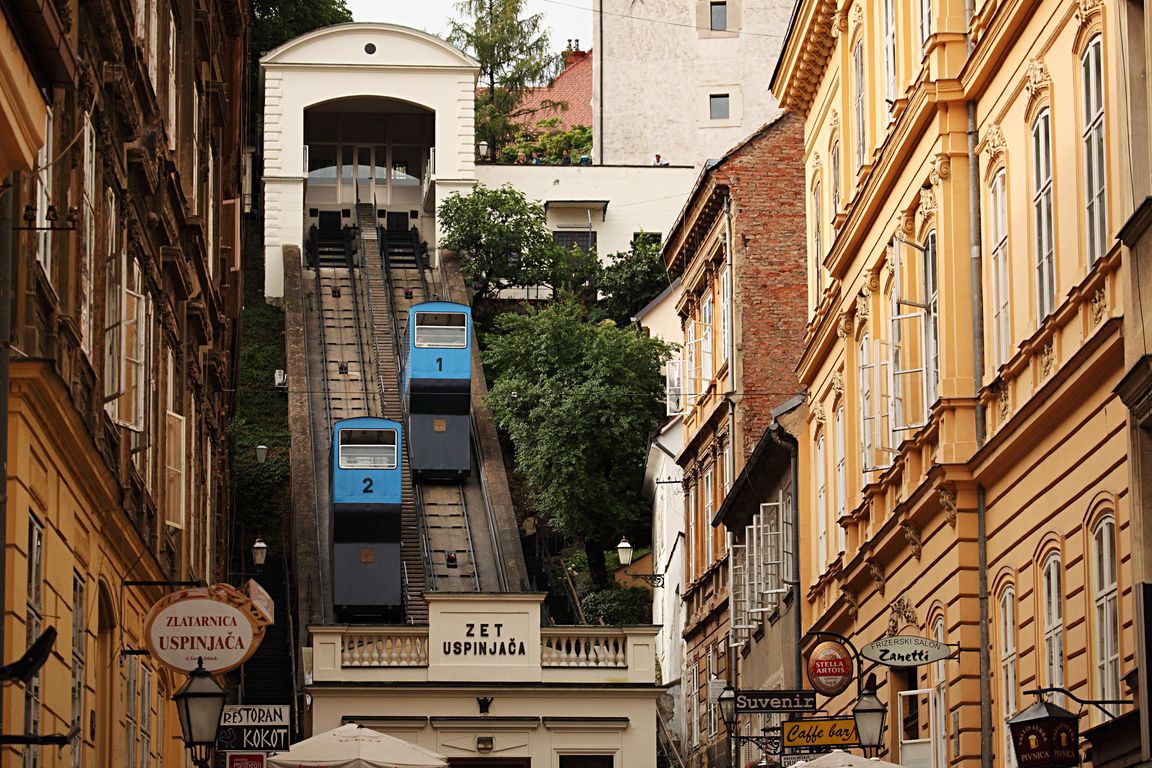 The iconic Zagreb funicular. Photo by M.Vrdoljak, Zagreb Tourist Board
If these ideas haven't helped you choose your perfect tram line, why don't you accept this little challenge: get on the first tram that arrives at the station and see where it takes you. Maybe it's a message from Zagreb to you - this is the route I want you to see. Remember, whether you are on foot, or on tracks, Zagreb is the perfect wandering city. With the help of a tram, you might find a few surprises, or even your favorite detail, somewhere outside the narrow city center.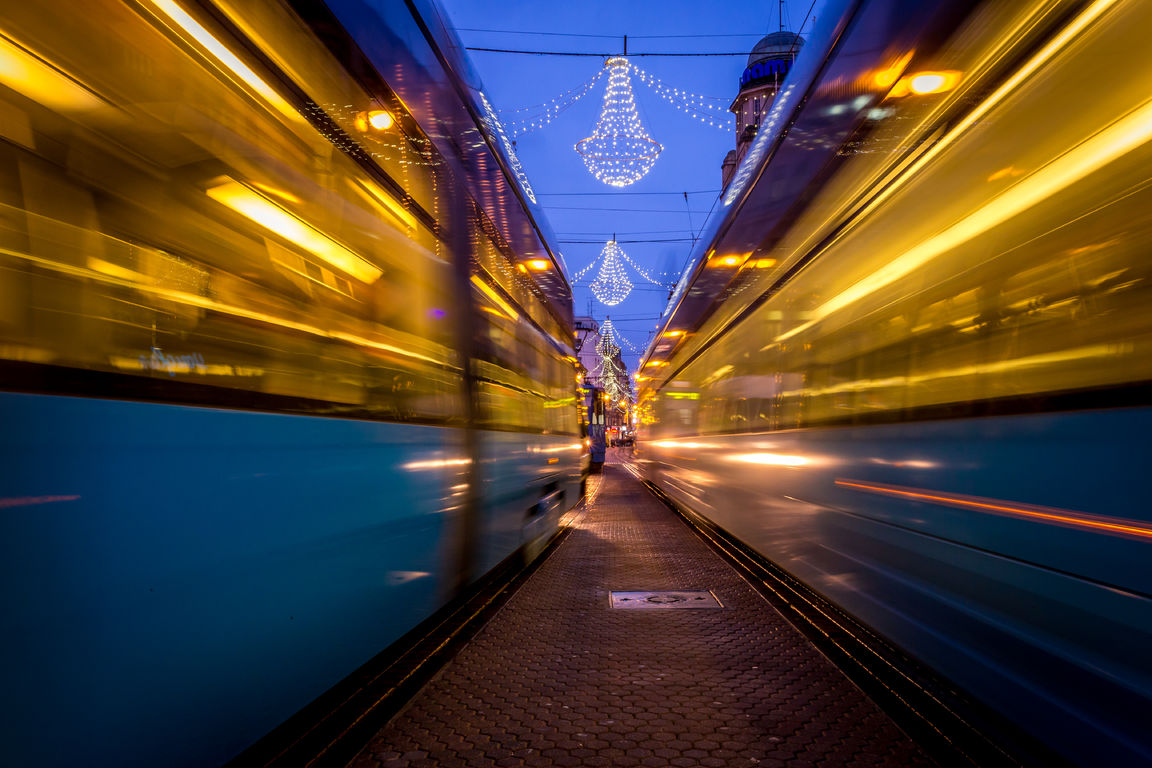 The most modern trams on the streets of Zagreb are actually Zagreb-made. Photo by J. Duval, Zagreb Tourist Board
Header image credit: Boška i Krešo, Zagreb Tourist Board
Author: Iva Silla