Zagreb Locals: Meet Saša, an Owner of Zagreb Pets Only Hotel
If you have a pet and sometimes need a helping hand, as I do, read our short interview with Saša, a girl behind the Pets Only, Zagrebian firm, which helps take care of your pets when you can't.
Having a dog is a true commitment to another living being. I know it very well, as I recently got a new Husky puppy who needs A LOT of attention. Before him, I had a family dog for 16 years, and I really thought that I know everything about dogs and that I'm prepared for the period of adjusting to a new puppy. But, oh boy, I forgot how much attention a baby dog really needs. When I had my first dog, I was a kid too, and even though my parents taught me from the start about my responsibilities, they took on a lot of them too. Now when I'm solely responsible for this little guy, the situation is quite different.
Walking, feeding, grooming, and going to vet appointments are just a few things you'll need to take into account when taking in a little puppy. Not to mention potty training and constantly paying attention to what he is chewing or if there's some hole in the garden fence where he can escape. I can say he has indeed taken over my life in the last few months. But, I can't complain because who can really resist this cute little face?! :)
Image credit: Darija Ilić
But why am I writing all of this? :) Well, having a new puppy inspired me to explore my options if I needed to travel out of town and couldn't take him with me. Like many other people, I can't just drop him off with someone when I need to. So, in my research, I stumbled upon Pets Only, a Zagrebian firm that offers caring for pets while the owner is away but also walking them, feeding, and grooming. There are some things which make them really different from other similar businesses in Zagreb, so I wanted to share this short conversation on the blog which I had with the lovely owner, Saša. I thought it would be quite helpful for my fellow Zagrebian pet owners.
For a start, how did it all start, and where did you get an idea for opening Pets Only?
It all started through volunteering in high school in various associations where I had dogs in the temporary care and also through visiting different animal shelters in Zagreb. Later, when I got my own dog ​​and met the owners of other dogs, I would jump in, take care, and occasionally walk their dogs when they were away. As I studied at the Faculty of Veterinary Medicine, the idea was to make a business out of it, so I opened a company for keeping and walking pets. I studied veterinary medicine, passed all the exams, and I'll graduate this year.
Image credit: Pets Only Facebook page
Can you tell us something more about your company?
We are a company for keeping and walking pets, so in addition to walking, we also have a kindergarten for dogs and a hotel. What is different about our hotel is that we are the first in Croatia where dogs are not kept in cages. While in our care, they are kept in apartments just like they are at home. Their owners really like this kind of treatment as the dogs are 0-24 with their guardians.
Dog walking as a job was basically unknown in our country, and we are the first in Croatia to legalize it, although we do not have this activity, and we are registered as a zoo. In addition to keeping and walking the pets, we also have cat grooming, giving therapy, transportation, going to the vet, bathing, cutting nails, education, and training.
Image credit: Pets Only Facebook page
Did you have support from people around you when starting this business?
The support was only from the closest people to me. Everyone else made fun of my idea and said that nothing pays off in Croatia, especially not starting a company that doesn't even exist anywhere yet. However, the persistence and a year of walking around various legal institutions proved to be successful, so I managed to set up PETS ONLY.
How did you survive the period of quarantine due to COVID-19? Did you work at all?
During the Corona, there was no new work. But, there were a lot of owners who were in self-isolation whose dogs we walked. It was actually quite risky and dangerous for us, but we were all cautious, and everyone in the company stayed safe and healthy. We also took care of a couple of dogs in the hotel, as their owners were either affected by Coronavirus or they were working non-stop and couldn't take care of them during that period.
Image credit: Pets Only Facebook page
Can you tell us your top locations for dog walking in Zagreb?
I don't reveal my favorites because Zagreb is full of great locations that most people don't know about, and I'd like for it to stay that way because nature there is untouched and there are no crowds and other dogs. :)
But some popular ones which I like to walk along are Dubravka's path, Štefka, and Tuškanac.
Can you tell us something more about your clients? Who are they and what do they do?
Our clients are absolutely everyone. Students, people who travel and work a lot, retirees and foreigners who travel through Europe and leave their dogs in a hotel because they do not have the rabies license needed to cross the EU from rabies-free borders.
All dogs that we walk/keep must be vaccinated and socialized. We also ask owners to have coprological tests to protect us and other dogs staying with their pets, and ultimately, to protect their dog. Pets Only company now employs six employees and about 30 students who, unfortunately, due to the Coronavirus, do not work now because of the reduced volume of work. In regular times, most of our employees walk the dogs and visit the cats when the owners are away for a few days.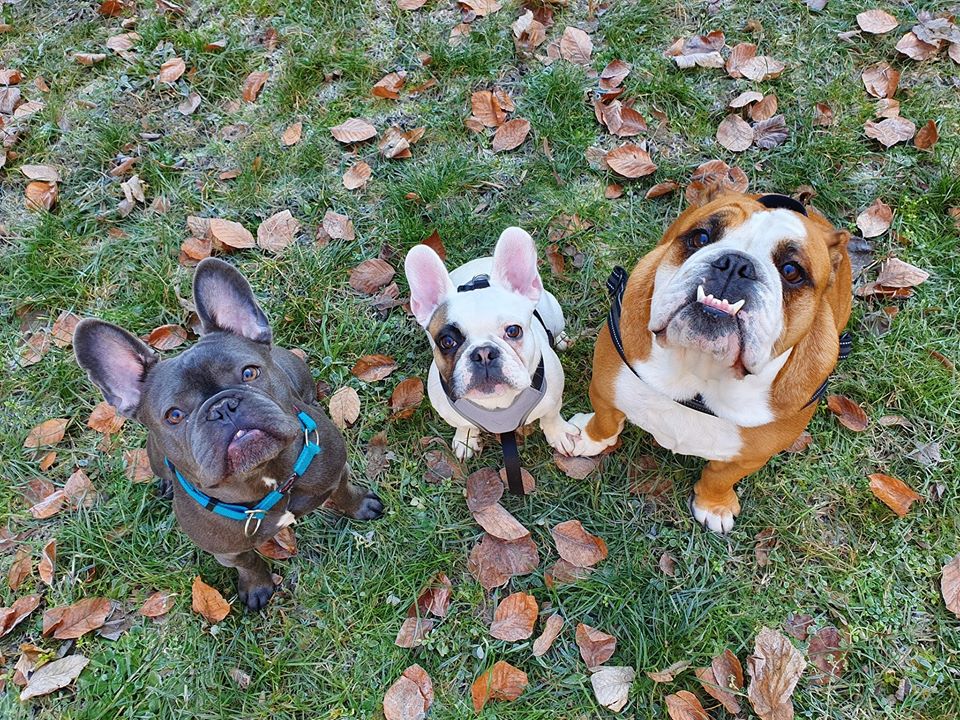 Image credit: Pets Only Facebook page
Do you have some fun anecdotes to share with us from your career in Pets Only?
The last one is that the owner came to pick up the dog in the kindergarten and did not recognize his dog, so he almost took someone else's dog. To clarify, they were the same breed, and his dog did show usual signs of happiness when he came for him, but another dog (same breed) cheered up. :)
In the end, tell us your plans for the future?
Plans for the future have unfortunately stopped now due to this situation. But, generally, we should, in the future, expand our business to other Croatian cities. By the end of the year, we plan to expand to Osijek, and then we will see how to include other cities as well.
Header image credit: Pets Only Facebook page
Author: Darija Ilić